When Martin* was diagnosed with prostate cancer at 56 years old, he was shocked.
He had no family history of prostate cancer, no symptoms – he didn't even know what his prostate was.
"There was nothing to give me any concern. I just had my regular checkup with my GP, with a DRE (digital rectal exam) and blood test, and he was concerned with my PSA count, how much it had increased in a short period of time – especially at my age. He referred me to Mark Fraundorfer, and I had a biopsy. We knew then for sure I had prostate cancer."
"It was completely out of the blue.  I didn't know any family or friends that had had it, I'd never thought about it. Basically my reaction was 'why me?'. You go through all these emotions when you hear the 'C' word; it's just a shock."
Martin was guided through his options by his urologist, and began to explore the pros and cons of radical open prostatectomy, robotic assisted laparoscopic prostatectomy, brachytherapy and cryotherapy.
"We went through the risks associated with each option and also looked at the ongoing issues I might be facing. My wife and I were given time to think about it, we did our research, and we decided that brachytherapy was the best choice for me."
However, Martin did have his concerns.
"There was fear – they told me about the risk of incontinence and impotence, and before the treatment, they showed me how to use a catheter. I had a lot of fear around that. The first thing I wanted to know after the treatment was if I could pee or not.
"The first time I needed to go, and I could, I just thought, you flipping beauty! It was a little bit painful to start with, and I did pass blood, but I could do it."
Martin was impressed by his fast recovery, having the procedure on Saturday, and getting back to his desk at work by Monday.
"Recovery probably took about 3-5 weeks for things to really settle down. I had one issue that was really rare, bladder spasms, but I got on to some medication and got that under control quickly."
Martin's urologist was a great support after treatment.
"He's been fantastic. When I had it, brachytherapy was still quite new, but Mark was in regular contact, and he was very supportive."
The most difficult part of brachytherapy for Martin was having to wait for the outcome.
"From when I had the beads inserted, it's a period of two years that you have to wait and see if it's worked, having blood tests every three months. They're still monitoring me now."
When Martin was first diagnosed, his PSA reading was 6.7. Three years later, he is down to 0.5.
While there is no 'normal' reading, and every patient is different, Martin feels great.
He says that if he had to do it over again, he'd still choose brachytherapy, but encourages other men to ensure they have health insurance in place to give them options.
"Having health insurance allowed us to have a choice – if you don't have it, you only get one option. My wife and I were able to choose what was best for me, and it was our health insurance that allowed us to do that. It's very important to us now, having been through what we went through, and I strongly recommend it."
Martin also advocates the importance of regular prostate cancer checks after going through his own prostate cancer experience.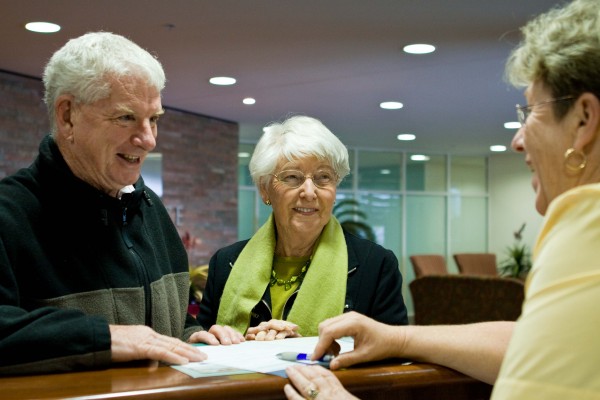 "Every guy that I talk to, even if they're in their mid-30s, I tell them, just go, get the test. The quicker they catch it, the higher the success rate when they treat it.
"I had no symptoms, I wouldn't have known. I was just lucky to have a GP that was alert to it."
*Name changed to protect patient's privacy.