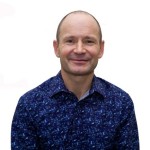 MBChB, DipObst, FRACS
Consultant Urologist, Grace Hospital (Tauranga), Mercy Ascot Hospital (Auckland), and Southern Cross Hospital North Harbour (Auckland).
Michael is a strong proponent for minimally invasive surgery made possible by state-of-the art technology such as the da Vinci Robot. He believes that robotically-assisted laparoscopic surgery benefits the patient by reducing recovery time and minimising possible side-effects when compared with open surgery options.
Mike completed his surgical and urological training in New Zealand and undertook a fellowship in the United Kingdom. He brings the benefit of more than 17 years' surgical experience, including six years in public hospitals here and in the UK.
He completed his Robotic Assisted Laparoscopic Surgery training in 2007 and has performed more than 300 robotic procedures.
Mike has a private practice in Auckland which offers a range of urological treatments. He operates at Mercy Ascot Hospital in Auckland, and Southern Cross Hospital North Harbour (Auckland) with all robotically-assisted surgery performed at Grace Hospital in Tauranga.
When dealing with prostate cancer Mike's focus is on getting to know his patients and helping them to choose between the various treatment options available to them. These include Active Surveillance, External Beam Radiation, Prostate Brachytherapy or surgery in the form of Open Radical Prostatectomy or Robotically-Assisted Laparoscopic Prostatectomy.
As Mike works exclusively in the private sector he is able to be flexible in scheduling treatment with minimal delay.
Michael is married with three energetic young sons. He is a keen sportsman who can often be found running, mountain-biking or boating with his family in his spare time.
Contact information: Tel 09 444-4301, Email admin@mikemackey.co.nz, www.mikemackey.co.nz